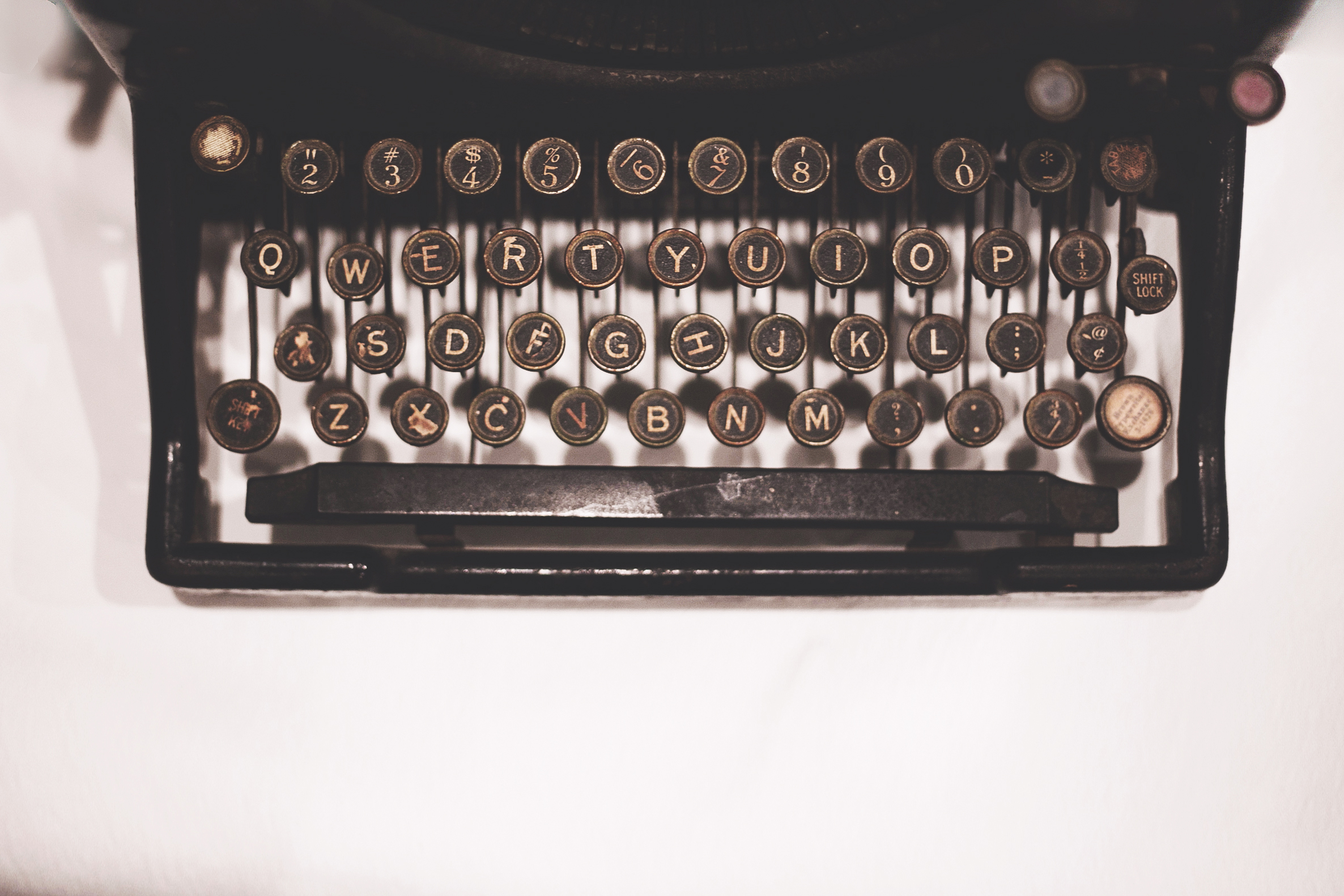 Truth is I like to take up space
Truth is I often worry I take up too much
Truth is I think sometimes the space I take up is intimidating
Truth is my space only means anything if it paves way for others
Truth is the idea of shrinking for the world terrifies me
Truth is I was really feelin' myself when I took this pic
Truth is I took it five days ago and I've since been plotting its digital drop
Truth is I filtered the shit outta it
Truth is there no filter for the real world
Truth is Manhattan still sparkles without one
Truth is so do I
Truth is so do you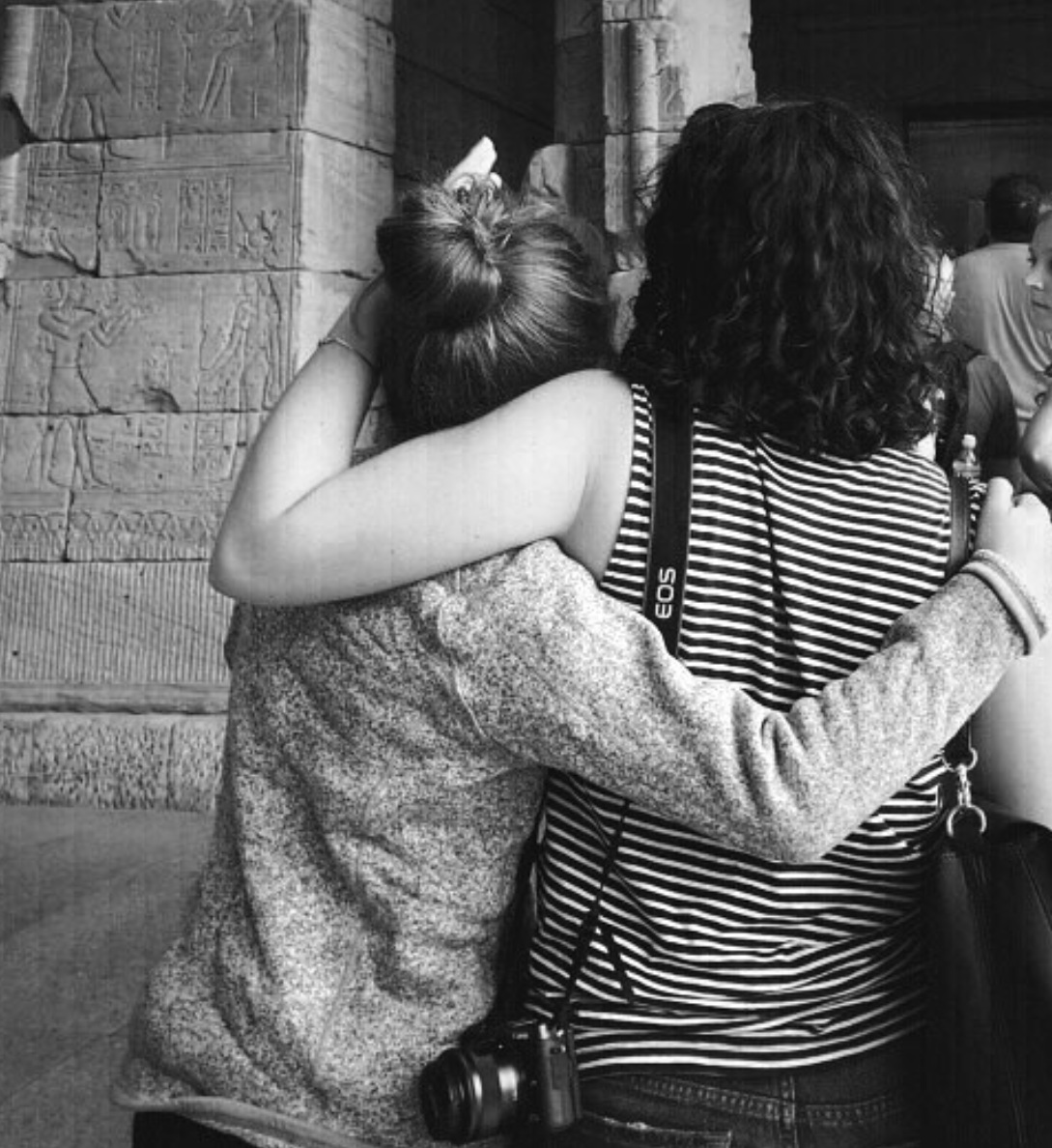 13-year-olds Change The World.
I began making movies right around when I was 13. I would post up at my parents' computer for hours manipulating a story until every single frame was perfect. The subject of my films was always—simply—me.
I've done enough research on media and art and gender and young people in my life to now understand that in so many ways these films were my own version of rebellion: a way of claiming space in the world when everything I saw on screen was so far from my reality; a way of becoming 100% of my own screen when most screens said that girls were only 20% of the world.

For the last several months I've been working on a project with some amazing 13-year-olds who are taking up space in new and challenging and rebellious ways by being simply themselves. Together, we're telling stories and making art.

When people refer to art's capacity to change the world they often point to the artist's ability to illuminate what is invisible. I think that art's ability to change the world is markedly the opposite. Everyone can be an artist. The act of being, of belonging, of thinking, of community building is art itself. Artists make work that makes sense of their belonging (or their outcast) and make others feel the same in return.

So, art can change the world. Stories told by and about 13-year-olds are rebellious and it can speak truth to the human condition. But, rather than make visible what is invisible, we must instead use art to shift the way we see the world, fixing our gaze on the corners of humanity and making them the epicenter of reality. || 📷 with one of my favorite humans on the last day of her 13th trip around the sun
Growing up, I took a window marker to all of my mirrors and scribbled quotes and doodles. Some highlights included Marilyn Monroe, The Beatles RENT, and the famous B. Davis coda from One Tree Hill (because I was 15, OKAY?!?!?!) They were acts of affirmation. But they were also a way to cover up; to fragment and alter what I saw in the mirror with something I thought was better.

I spent most of my teen years feeling really uncomfortable in my body. And, I don't talk about it much on the internet because it's, well, v uncomfy!
I used to stand in front the mirror where Marilyn told me to smile and John told me to Let It Be and feel just a little more okay. My relationship with my body has changed a lot over the last 10 years (🙌🏻🙌🏻). But, occasionally I find myself looking into mirrors searching for Marilyn or John or B. Davis to tell me something I already know.

So, why share all of this? Because I know I'm not the only one who looks into mirrors for something other than themselves occasionally. Because diet culture in the new year is seriously MESSED UP. Because I know there's a girl out there who doesn't have a magic marker to plus up her mirrors and needs someone to say, "Look, I understand." But, mostly to say, "Regarde: t'es belle." *look, you are beautiful*✨
The house I grew up in was built in the 1800s.

As a teen, I used to dream deep about the other girls who grew up in the same walls. Did they wonder as intensely, laugh as passionately, love as fiercely? Did they learn to drive, or cram for an exam, or blast their anthems, or learn to stop over-plucking their eyebrows, or feel outcast, or feel loved, or feel heartbreak, or feel passion? Were they confident, or smart, or lonely, or content? Did *they* dream about the girls in the room before them?

I've spent the better part of the last decade living in dorms and apartments that stretch time zones, cultures and continents—passing my time in walls that have seen a roulette of people far greater than my nearly 200 year old house. Sometimes in a somewhat nomadic life, I feel detached from people or place and start to long for that room on the corner of Victoria where I could feel the heartbeat of the past, present and future all at once.

But, yesterday I was on the 1 train downtown when the 2 train chugged by. I peaked into the car blazing past in the voyeuristic way I so often do. This time, I caught eyes with someone else in the other car doing the same. And, for a split second, I pondered: Where was he going? Did he wonder as intensely, laugh as passionately, love as fiercely? Was he confident, or smart, or lonely, or content? Did he wonder about me?

Perhaps I'll never know. But, what I know right now is that for as much as I contemplate the past or dream up the future, we're all here in this moment; some of us on the 1 train, heading downtown, unsure of our destination.
pictured. make-up free, messy-haired, sleep-deprived grad student in perfect glow-y library cave light.

also pictured. contrast adjustment, saturation adjustment, + fade, + glow, temperature adjustment, etc

pictured. an ever-evolving young woman who's more sure than ever of who she is and who she wants to be.

also pictured. a young woman who is terrified she won't be able to manifest the life she's dreamed up.

pictured. a selfie of a girl who feels genuinely beautiful.

also pictured. a selfie of a girl who feels a lil uncomfy in her body rn.

pictured. a big dreamer, future see-er, make the world understander creative academic.

also pictured. a creative academic big dreamer who sometimes feels like no one understands.

pictured. everything and nothing and everything all at once.
Literally everyone in the world looks up at the sky and sees the same stars. In New York, sometimes I feel like it's hard to see the stars looking through the buildings.

Neitzche talks of star friendship as an ended friendship that you look back on fondly. I define star friendship as friendships that may have changed because of time or space, but remain constant in your life in new ways.

This weekend, I spent my Saturday night with a friend contemplating love and growth and jvn's magical presence in the world, by Sunday morning I caught up with a pal to ~debrief~ on the night before, and I had brunch with a soul sister who is going to move mountains with her own two hands.

Truthfully, this pic was taken over a year ago on one of the few days I get to spend each year with these star friends. And, the time I spent contemplating the world or debriefing or eating brunch was largely spent in my bed, in my old Springsteen T with a pint of Ben & Jerry's feeling just as connected to my sisters who stretch this continent as I did alone.

So, cheers to the star friends: the ones who contemplate life, the ones who don't ask if they can vent and instead trust you enough to do it, the ones who pick up your call first thing in the morning because you've just had a big life revelation, the ones who take one look at you on FaceTime and follow up with: "Ya look like crap. I'm seamlessing you matzo ball soup." Thank goodness for star friends: the ones who grow together while apart.
published essays
Pass the Mic, Sis.
Digital Technology Amplifies the Voices of those at the Frontlines of Oppression.
On an unseasonably warm March day, Brooke and Peri Kessler, clad in graphic tees that read "Walk Out. Register. Organize. Lead." threw peace signs at the camera while their friend snapped the perfect Instagram amid a sea of people gathered on Central Park West for the 2018 March For Our Lives. The 17-year-olds attended the march with a gaggle of friends sporting handmade signs referencing policy reform to end gun violence. The twins are no accidental activists and their trendy Instagram boomerang is anything but a ploy for popularity. In the final months of their senior year, the girls tactfully built a media platform called We Are Deltas. "Because we're the generation of change," Brooke Kessler explains (Schwartz, 2018). Unable to vote themselves, they use Instagram to demonstrate how young people may have meaningful political efficacy without hitting the ballot box.
When the Kessler twins crafted their Instagram with a specific point of view, they did so from a moment in the world that said that they, as young women, can make meaningful change. And, they can make that change by shaping a narrative; by using the personal and making it political for the world to see. In a world where young people are not allowed to participate in the political process and women scarcely represented in mainstream media, their choice to carve their own media space said to the world: Pass me the mic. Because, I have something to say. And, while they share their own stories, they're also acutely aware of how and why their voice has more salience than those of some of their peers. Peri explained, "[People of color] have been working on this issue for so long now and never got the media attention and celebrities didn't donate to their activism" (Schwartz). Young people like Brooke and Peri see their job as not only amplifying their own voice, but also as passing the mic to those who scarcely get the same attention — never speaking for others and instead speaking with the world. The question is never if oppressed communities have a voice; to assume they do not serves only to validate the systems predicated on their oppression. Rather, the question is always how do we give people at the front lines of oppression a microphone and turn up the volume? Read more on Medium.
Running Breathless: The Film I Made to Represent My Life With Chronic Illness
I made "Running Breathless" in an effort to re-imagine media representation of chronically ill young women. My goal with this film is not only to share my story, but also to carve out space for a broader conversation about how we as a society discuss, validate and understand women and adolescents' physical and emotional pain. Particularly, considering I am in a moment of great health, I feel it is important to acknowledge that illness is still part of my story and my identity. It is not something I will "overcome," nor do I need to. My health (including my sickness) is part of a lens through which I see the world – acknowledging that lens is valid is the first step to not only starting a conversation, but also to increasing access to care for women and adolescents. Read more on The Mighty.
Deliberate Awareness: What We Learned from Hochschild's "King Leopold's Ghost"
Hochschild's recount outlines a new charter for activists — one that uses media tactics as a call for moral clarity, one that relies on fact-based research to expose the truth and one that uses discourse to make public conversations that had previously happened behind closed doors. Hochschild touts Morel and his colleagues' greatest achievement as having established "a way of seeing the world, a human capacity for outrage at pain inflicted on another human being," (305). Morel and his colleagues crafted a new world by illuminating the human story in slavery. Yet, even in his own recounting, Hochschild casts Morel and his colleagues as the heroes and protagonists of the efforts to end slavery in the Congo. How might future scholars tell this story to truly reimagine "a way of seeing the world" such that those colonized are at the forefront of their own liberation? If deliberate forgetfulness is the most weaponized form of colonization, perhaps deliberate awareness holds the keys to dismantling such systems of oppression. Read more on Medium.

What Lady Gaga's Radical Authenticity Means for Chronically Ill Women Like Me
In some ways, Gaga's public vulnerability about health, mental health and sexual assault may seem as though it flows in tandem to her own creative work, with her fame and celebrity serving as a platform to have such important conversations. In reality, it is anything but that. For the last decade — before she publicly shared her story of sexual assault, before she disclosed her diagnosis of fibromyalgia, before she let cameras into her home to follow her through the ups and downs of chronic pain — she made music that helped people who feel like nobody understands them feel validated, to feel like they are absolutely perfect born this way. In truth, she's been using her art to process and share her life experiences with the world her whole career. Her art helps people — it's certainly helped me. But, as someone who rarely sees people in the public eye talk candidly about their health in an honest and open way, her radical vulnerability with the world gives me a million reasons to love her evermore. Read more on The Mighty.